Based on the concept of an "iron plate" and "cook and serve" that allows you to eat fresh and hot food as it is, COCOpan proposes a new style of eating in which the frying pan is used as a plate. It' s a high-performance iron frying pan with special heat treatment (nitriding). We have eliminated the three disadvantages of iron frying pans: (1) burning a pan before using, (2) rusting, and (3) sticking. This is a high quality iron frying pan, hand-made one by one in Japan.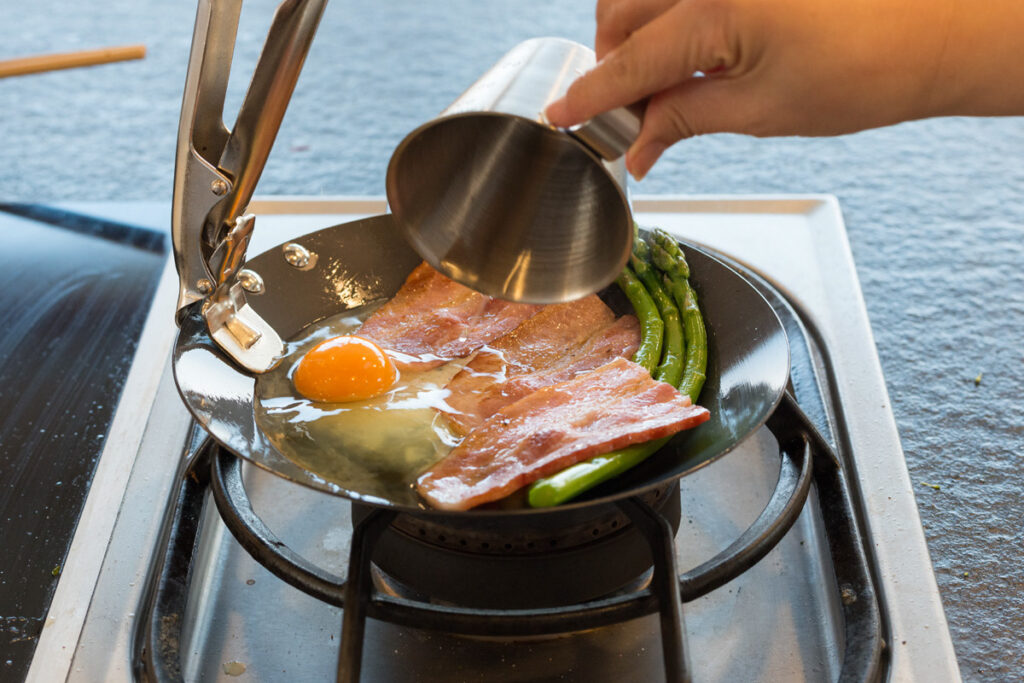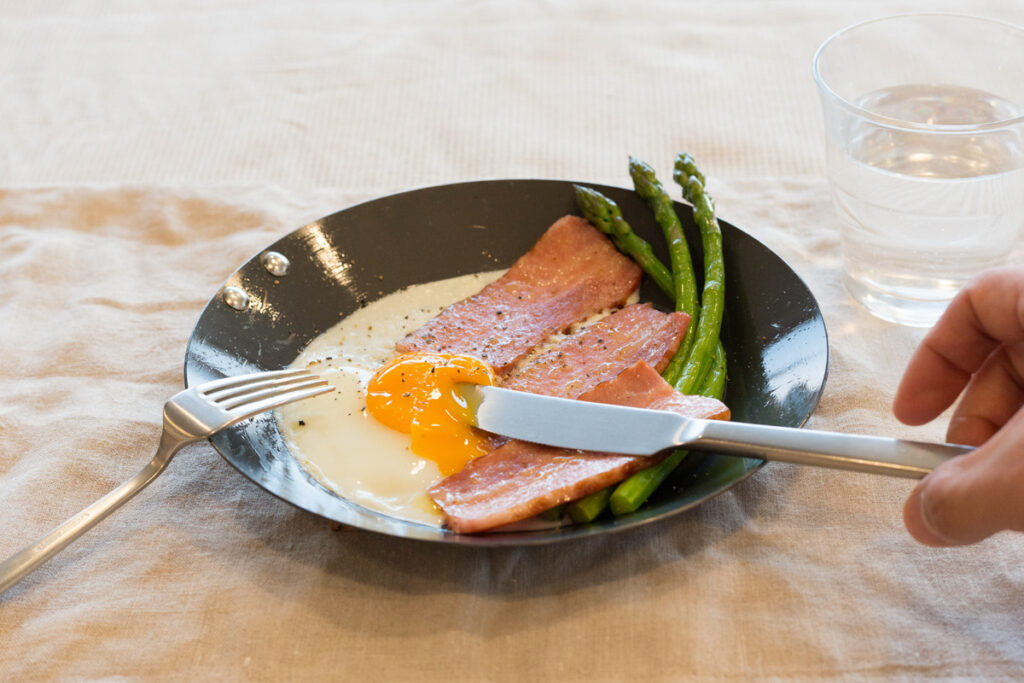 Grill
Stir-fry
Stew
Roast
Steam
Bake
Standard

Basic

16, 18, 20, 22, 24, 26, 28 (cm)6.3, 7.1, 7.9, 8.7, 9.4, 10.2, 11.0 (in.)

Deep wok

Itame

20, 22, 24, 26, 28 (cm)7.9, 8.7, 9.4, 10.2, 11.0 (in.)

Shallow plate

Morning

21, 23, 26 (cm)8.3, 9.1, 10.2 (in.)

Thick pan

Premier

24, 26, 28 (cm)9.4, 10.2, 11.0 (in.)

For steak

Premium Steak

For baked egg

Grill

S, M, L

Deep pot

Ironpot

20, 24 (cm)7.9, 9.4 (in.)

Available for all COCOpan

Gripper

for COCOpan

Material: iron
Made in JAPAN
Certification for FDA
「Cook」 and 「Serve」 in one frying pan
Instruction for use
When using a frying pan for the first time, "oil-seasoning" is recommended. Also, until the oil has been well seasoned into t he pan, please do "oil-flipping" with one ladle of oil and return to the oil pot before cooking every time.
If you are used to using Teflon coated frying pans, use a lower heat setting than usual. COCOpan has a high thermal conductivity, so you can cook delicious food over medium or low heat.
After use, wash the pan with hot or cold water using a scrubbing brush and wipe off any moisture.
If the pan gets burned, just pour some water into the pan and bring it to a boil to remove the burn.
Please use the special handle for COCOpan. Since the handle is not fixed on the pan, so please do not "stir" the pan forcibly when you use this handle.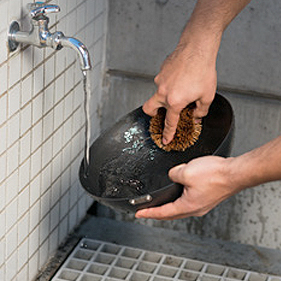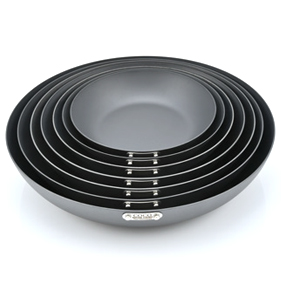 Manufacturered by
COCO Co., LTD
1423-23 Higashi-Cho Takamatsu, Kagawa, JAPAN